This spring, Jason Eady released an epyonomous album via Thirty Tigers that has earned him the greatest acclaim of his career. While in the midst of a massive US tour and in anticpation for a showcase at AmericanaFest in Nashville on September 15, Eady is releasing a live performance video of "Black Jesus" from the new album.
"I always say that this song is the most personal song that I didn't write," explains Eady. "I first heard Channing Wilson play it in a late night after hours song swap in Nashville a few years ago.  It's a song that Channing wrote with Patrick Davis. As soon as I heard it I was blown away."

"Not only is it a great song but I had a very similar experience when I was growing up. When I was 15 years old and learning how to play guitar, I started taking lessons from an old blues man in Mississippi named JC Cannon. Even though we played two different styles of music, it all connected. He taught me things about music that are still a very big part of what I do today. After the lessons were over, we would sit on his porch and talk for hours. It was a time that I've never forgotten and I always meant to write about it. When I heard Channing play the song I knew that he had said everything I wanted to say and in an incredibly well-crafted way. I'm very proud to have been able to record this song and have it on the album."
The self-titled album, his first in more than three years, debuted at #17 on the Billboard Americana/Folk Chart and Heatseakers Chart, and peaked #15 on the Americana Radio Chart. Saving Country Music and Farce The Music named Jason Eady one of the best albums of 2017 so far.
Jason Eady is now available for purchase via his website and iTunes.
In support of the album, Eady has added more tour dates on what has been massive US run. Find a full list of tour dates below or visit his website for additional information.
Tour Dates:
8/19: Angels Camp, CA – Red Dirt and Gold Dust Music Festival
8/20: Felton, CA – Don Quixotes
8/22: Phoenix, AZ – The Rhythm Room
8/24: Red River, NM – Motherlode Saloon
8/25: Roswell, NM – Pecos Flavors Winery + Bistro
8/26: Amarillo, TX – Hoot's Pub
8/31: Fort Worth, TX – Lola's Trailer Park
9/8: La Grange, TX – The Bugle Boy
9/9: Houston, TX – The Heights Theater
9/13: Mobile, AL – The Listening Room
9/15: AmericanaFest – Nashville, TN (Cannery Ballroom, 10:30 pm)
9/16: Armington, IL – The Outpost
9/17: Yorkville, IL – Law Office Pub and Music Hall
9/19: Lexington, KY – The Burl
9/20: Newport, KY – Southgate Revival House
9/21: Worthington, OH – Natalie's Coal Fired Pizza
9/22: Sewickley, PA – Jackson Castle
9/23: Cleveland, OH – Beachland Tavern
9/24: Wellsville, NY – Wellsville Creative Arts Center
9/27: New Haven, CT – Cafe Nine
9/28: Collinsville, CT – 41 Bride Street
9/29: New York, NY – Hill Country Live
9/30: Washington, DC – Hill Country Live
10/1: Richmond, VA – Capital Ale House
10/3: Raleigh, NC – The Pour House Music Hall
10/7: San Angelo, TX – House of Fifi Dubois
10/13: Galveston, TX – Old Quarter Acoustic Cafe
10/20: Caldwell, TX – The Old Post Office
10/21: Boerne, TX – Bergheim Fire Music Fest
10/28: Waxahachie, TX – Rockett Cafe and Club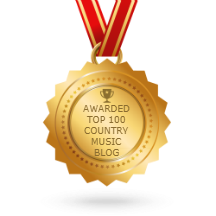 Get more stuff like this

in your inbox
Subscribe NOW and NEVER miss the latest country music news!
Thank you for subscribing.
Something went wrong.